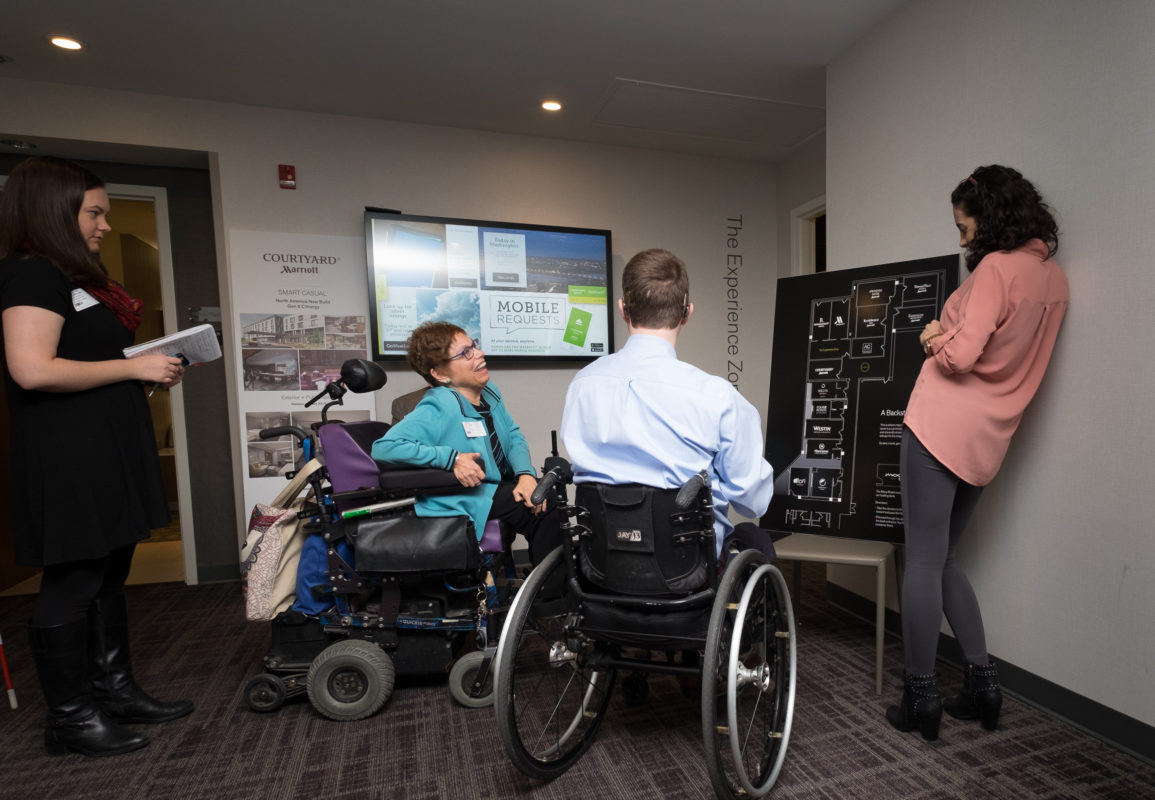 Travelers with disabilities were invited to Marriott Headquarters to discuss disability inclusion.
In its second edition, Marriott and USBLN hosted an innovation session for travelers with disabilities to discuss inclusive design in the hospitality industry. The innovation session joined business professionals with disabilities with Marriott's design team to tour model rooms and provide feedback. The session demonstrated how innovation can be achieved through immersion, open minds and consumer insights.
According to a recent disability inclusion report sponsored by USBLN, as many as 30% of full-time, college-educated professionals in the U.S. have a disability. As these professionals climb the corporate ladder, business and personal travel is likely to increase as well. Marriott International, a key partner of USBLN, values disability inclusion and has incorporated these insights as they develop what hospitality looks like presently, and in the future. The innovation session was held at the Marriott International Innovation Lab in Bethesda, Maryland with individuals from defense contracting companies, consulting firms, non-profits, and disability-owned businesses.
The innovation session series started in 2015, exploring how inclusive design can be incorporated from making a reservation to arriving and enjoying their visit. The first session highlighted the many opportunities in being open to constant improvement and evolution. Thus, a second edition in 2017 was scheduled.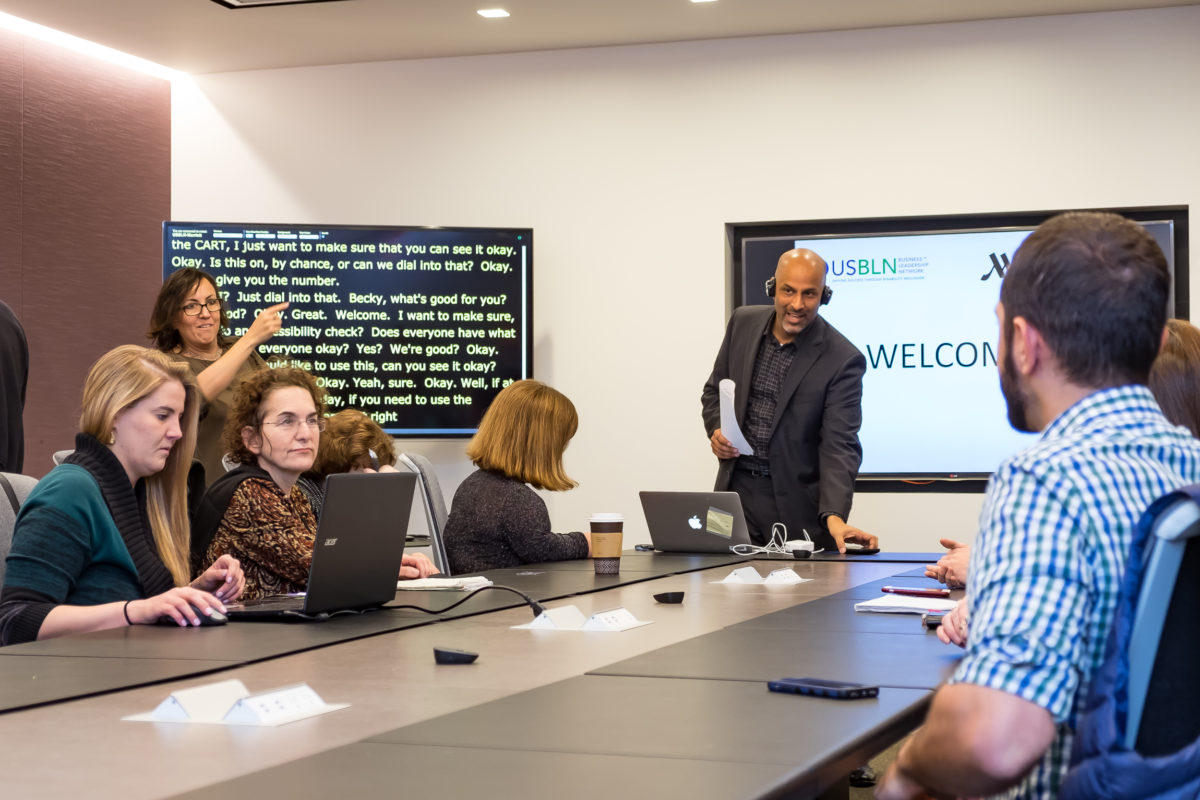 "At Marriott, our core strength lies in our ability to promote a culture of inclusion and create opportunities for all," said David Rodriguez,  Executive Vice President and Global Chief Human Resources Officer,  Marriott International.  "Our first innovation session with USBLN provided great ideas for further iterations, improvements and essentially, better hospitality – not just for travelers with disabilities, but for everyone. We were excited to conduct a second edition of this innovation session and continue our efforts in leading inclusivity for every traveler."
This year, the session included an overview of the Marriott International Innovation Lab, a tour of Marriott's prototype rooms, and a creative discussion on accessible and inclusive design.
"Marriott is paving the way in the hospitality industry with their inclusive design," says Jill Houghton, President and CEO of USBLN. "We are excited to partner with Marriott for this innovation session and look forward to seeing, not just how they incorporate insights from the sessions, but how other companies learn from Marriott about inclusive design for all."